Build On Your Lot - Houston
from the $300's
Click here to receive more information about our next custom home seminar! We have two seminars planned for this month.
Partners in Building is Your Custom Home Builder for Build On Your Lot
Partners in Building has a turnkey Build on your Lot program that helps buyers with every step of construction including plan design, permitting, inspections, and much more. Our build on your lot program provides clients with individualized attention, quick construction speed, years of experience, and company stability.

Let Partners in Building design your next home, or allow us to bid on your custom plans! We make building a custom home on your lot easy, with turnkey services including in-house plan designers, and a staffed design center for choosing colors and finishes.

We build homes on customers' lots in these cities:
| | |
| --- | --- |
| Alvin | League City |
| Angleton | Liberty |
| Bellville | Livingston |
| Brenham | Magnolia |
| Cleveland | Manvel |
| Columbus | Mont Belvieu |
| Conroe | Navasota |
| Dayton | Round Top |
| Eagle Lake | Sealy |
| East Bernard | Splendora |
| El Campo | Waller |
| Hempstead | West Columbia |
| Huntsville | Wharton |
| LaGrange | Willis |

Partners in Building can help you find a lot to build on if you don't already have one.
Build on Your Lot Houston Happy Homeowner Letter
This letter comes to us from a happy homeowner in the Baytown area:

My family and I recently moved into our new Partners in Building home, which was built through your build on your lot program. I am writing to tell you that I could not have been more pleased with the process and the end results. I want to give you a few of my reflections on some of the fine people in your organization that helped us along the way.

First I want to mention a couple of folks that we met in some of the many model homes that we visited. Tony Farahani, at the Telfair model, and Amy Faircloth and Trina Turgeon at the Cinco Ranch model all were very gracious and took time to help us and explain the features of a PIB home even though we made it clear that we were potential BOYL customers. The advantage of having these model homes and very hospitable sales people cannot be overstated. It was the Cinco Ranch model that we ultimately used as the basis for our home.Next we were put in contact with Todd Barrow who met with us on several occasions, often times after hours and at locations that would accommodate our schedules, and walked us in detail through the process. Todd was very prompt in responding to questions and requests even after we concluded the initial contracting step. Wes Bryant and Brian Lee were extremely helpful as we made changes to the plans and modifications along the way. Maggie Wimbish, at the design center, was very generous with her time and helpful in her guidance through the various selections and upgrades we made. She made a potentially intimidating process much easier and less stressful than we thought it would be.

Lastly, I can't say enough about our Superintendent, Jamie Dutton. Jamie is a stellar example of what a construction superintendent should be. From our first meeting he gave us a sense of confidence that our home build would receive a level of attention that made us feel very comfortable, and he was there working for us throughout the entire process. He accommodated our requests and changes without hesitation or complaint, and offered suggestions and solutions to issues that came up along tile way. He kept in constant communication with us and was easily reachable. On occasions when he couldn't immediately answer the phone he would reply to a message or missed call within minutes. Jamie worked around our schedules for the various walks with the different contractors and was meticulous in holding these contractors accountable to an extremely high level of quality at every turn. He made it abundantly clear that he was there to satisfy us and he did so in excess of our expectations.

As an officer of a company in the service business I can appreciate the value of individuals that leave such a positive impression on tile client. I will not hesitate to refer others to PIB, and relate to them the great job that your company and superior team of professionals have done for my family and me.

Sincerely,

Chris J.
Save Homes and Plans you like with just a click...
Sales Team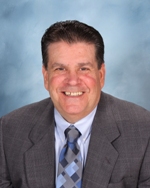 Barry Brent
barry.brent@partnersinbuilding.com
(281) 733-7054 (mobile)

Marilyn Gardner
marilyn.gardner@partnersinbuilding.com
(713) 834-7861 (mobile)
Todd Barrow
todd.barrow@partnersinbuilding.com
(281) 853-6089 (mobile)